Monthly Archives:
November 2015
How fortunate to have dependable mentors from St. Johns mentoring the students at Sunbridge School.
Amanda shared her "Word Bank" motivator to build vocabulary.
To the Mentors:
Word Bank
If the student misses a word, please print it on a "word dollar" and place it in the Word Bank Envelope.  Extra "word dollars" are in the Supply Box.
Check the Word Bank for "word dollars" to practice. Put a check on the "dollar" if the student correctly reads it without assistance.  This is something you may always do if you finish the lesson early.
Student only earns a check for the day if they read the word correctly the first time. Any reads after that are just for practice.
When there are 5 checks on the card (meaning the student has read it correctly for 5 days), write the word on the Word Bank Deposit (green paper) and the student takes the word home.
Thank you Amanda for sharing this great idea!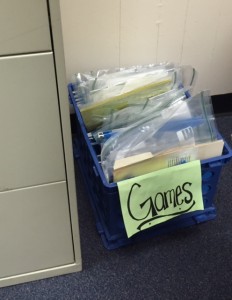 Amanda has books printed, and the vertical books folded and stapled at Office Depot. The school has an account with them, and has found it to be a savings to have the books printed and made.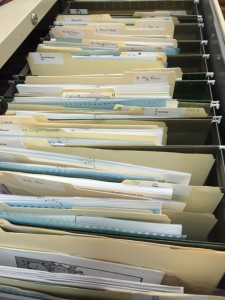 This year, 2015-16, there are 40 Fifth Graders mentoring 40 First Graders! What a joy it was to see this plan in action.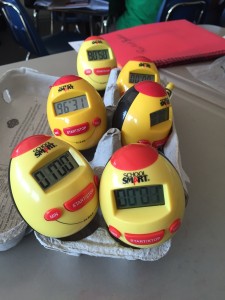 Timers!
These are some of the organizational ideas from REACH Academy.  Check out the 8 pocket folders!!
The alphabet folders with wipe off laminate are great. These ladies have figured out ways to save time and money.
Thank you for sharing these great ideas Shannon, Carrie, Ginger and Mary Jo.